The garden metaphor is one of my favorites. I don't want to use it ad nauseam, but I kinda hafta, in the account that it's so cool.
Reposted from Raising Happiness, which offers science-based parenting advice:
I was so sure we were going to beat the odds. Five months into our high-risk twin pregnancyand I was the picture of health. The twins were doing great. We'd found a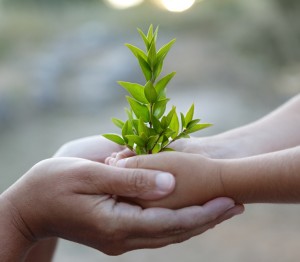 doctors' group that specialized in high-risk pregnancies and we were in good hands. Our increased effort to build our village meant lots of play dates with friends and mini-vacations to visit family. My husband and I even made time for regular date nights. This "positive thinking" thing was definitely paying off.
But then two weeks before the end of the second trimester and three days before Christmas, a routine ultrasound showed signs of premature labor. My doctor immediately admitted me to the hospital for mandatory bed rest and medication to help stop the contractions. One week later the contractions started again and the twins were born via emergency cesarean section. Matt held my hand during the surgery and then he followed the boys the Newborn Intensive Care Unit. Michael (Baby "A") weighed 1 pound, 12 ounces at birth. His brother Wagner (Baby "B") was born at 1 pound, 9 ounces. They were 12 inches long.
If I had looked at the goals I had set up for myself during this risky pregnancy (carry twins to 32 weeks, avoid extensive medical intervention, have fat, healthy babies), I had failed at all of them.
But then I used my fancy garden metaphor. Read the rest here.